Sibuan Island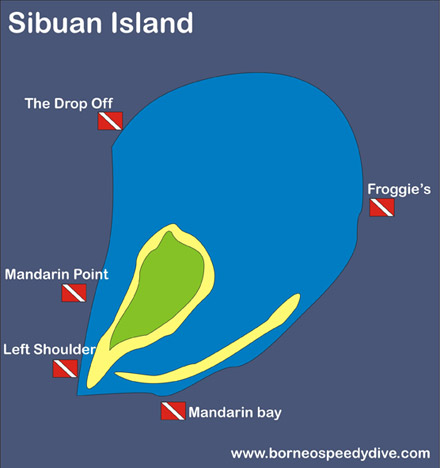 Semporna Marine Park

The Semporna Marine Park encompasses eight islands and is the largest marine park in Sabah. The area is renowned by divers for the diversity of marine life, with hundreds of coral and fish species abounding. The islands themselves also host rare birds and wonderful flora. Around 2000 people live on the islands and are known as the Sea Gypsies, they have a unique nomadic seafaring lifestyle and these days help to manage and protect the park.
Sibuan Island :

Sibuan Island, is located approximately 30 minutes by speed boat, locally known as 'Battleship Island' for it's extinctive shape. Sibuan Island got a gentle falling, white sandy beach that is perfect for swimmers and non swimmers alike; someone can play in the shallows without being worried about stepping on any sharp coral.

For divers you will get a chance to see unique cuttlefish as well as turtles and sting rays can be seen here quite often. More experienced divers will appreciate the chance to get close up to mandarin fish, frog fish, pygmy seahorse and ghost pipe fish.