Contact Us

Borneo Speedy Dive & Tour Sdn Bhd
(Co. No. 872738-D) ( GST No. 001812381696 )
Address
:
Lot 2,


Semporna Seafront Resort Township

,
P.O. Box 150, 91308

Semporna

,


Sabah, Malaysia

.
Country
:
Malaysia
State
:
Sabah
City
:
Semporna
Tel
:

+

6089

-

781399 (

Office

)
Fax
:

+

6089

-

781939

HP

Language

:
:
:


+6016 - 8679383
Mr. Jimmy Tan - Chinese Marketing
( Wechat = jimmy7an )

+6019 - 8538078
Miss. Meyna - Payment Dept.
( English / Malay / Tagalog )

+6012 - 8241603
Miss. Sarah - Email Dept.
( English / Malay / Suluk )

+6017 - 8132296
Miss. Dizha - Sipadan Booking
( Chinese / Malay / English )

+6016-8269191
Mr. Peter Pee - Asst. Instructor
( Chinese / Malay / English )



Email
:
This e-mail address is being protected from spambots. You need JavaScript enabled to view it

---
Getting Here
Are you ready to have your best vacation?
Most international flights arrive in Kuala Lumpur and Kota Kinabalu.
Visitors to Semporna Islands who are on their way to dive at Sipadan, Mabul, Kapalai and Semporna Marine Park usually spend their first night in one of Kota Kinabalu's fine accommodation and get ready fly to Tawau early the following morning.
Just let us know where you come from, and our private shuttle will pick you at Tawau airport if you let us your coming ahead of time.

From Tawau


In Tawau airport, you can book a minivan to deliver you from the airport to the city center, and a second minivan to take you out to Semporna. Cabs are available as well, but the prices are quite a bit high. So, let us know you're coming ahead of time, we can send our private shuttle and you will be greeted by a friendly white van with a big Borneo Speedy logo on it when you step out of the airport.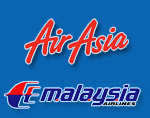 From Kota Kinabalu



From Kota Kinabalu you can either catch a bus that takes 7 hours to reach Semporna or fly by Air Asia and Malaysia Airlines that offers multiple flights daily to Tawau, where you're just 1 hour drive away from Semporna.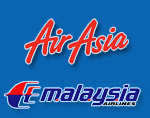 From Sandakan / Kinabatangan River



From Sandakan Town, you can catch a bus straight to Semporna which takes approximately 5 hours. From Kinabatangan River, you will need to catch a 2 hours minibus to Lahad Datu, and then catch a 3 hours minibus from Lahad Datu to Semporna. Please be aware that you sometimes have to wait for the minibus to fill to capacity before leaving.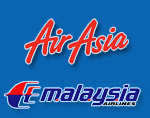 From Kuala Lumpur

If you're flying from overseas, you'll likely arrive here at Kuala Lumpur which is the capital city of Malaysia and the major transport hub for the country. In order for you to get to Borneo Speedy, you'll need to fly from Kuala Lumpur to Tawau. Air Asia provides 2 flights a day that fly directly to Tawau. Malaysian Airline also offers connecting flight that go through Kota Kinabalu. The flight from Kuala Lumpur
to Tawau takes approximately 3 hours.
Finding Borneo Speedy Dive in Semporna



Borneo Speedy is just located near the famous Sipadan Inn or Han Palace Hotel or Dragon Inn Floating Hotel by the sea. You just need a 5 minutes walk from both the minivan bus stop and the long distance bus station.
Below is a simple map that should help you get to us without problem.
| | |
| --- | --- |
| Equipment Store | Main Office |
| | |
| | |