Eco Tourism

Seaweed Farming / Island Hopping
RM 125.00 per person
Semporna gave birth to Seaweed Culture, which began in the late 1970's and a demonstration farm was set up on Sebangkat reef top. Today most of the islands are involved in seaweed farming because many fisherman communities now can earn extra income by growing seaweed for sale to processing plants in Sabah.
Therefore, here at Borneo Speedy offers you a day trip experience in Seaweed Farming.
After you had you experience in Seaweed Farming, we will bring to some wonderful islands in Semporna, to witness a magnificent views of each island. It is an offer that you can't resist.


---
Land Tour
RM 125.00 per person
River Cruise has become an increasingly popular way of exploring and appreciating a fascinating aspect of the beauty of Sabah Nature, especially the wildlife in the biodiversity-rich mangrove ecosystems. We will bring you cruising along a meandering river and catching a glimpses of Proboscis Monkeys, crocodiles, giant fruit bats, scores of fireflies and other creatures.
** Prices are subject to change without prior notice
---
Day Trip Bottom Fishing
Only RM 700.00 per trip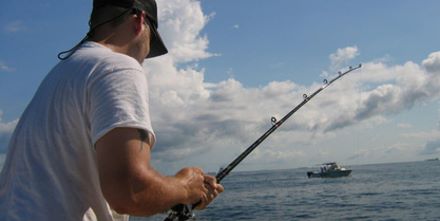 Include :
Boat transfer
Life Jacket
Life Buoys
Exclude:
Note :
Selection of area for fishing is at our sole right
Price quoted is for a min. 3 pax / max. 8 pax per departure
Extra per hour @

RM 50.00
---
Speed Boat Rental
Rental only…
*RM 500.00 and above – per day
(Max 12 passenger)



We also provide boat rental.

We have 3 Fiber Speedboat:
1) 33ft with Top Canvas                             (Twins Engines 115 hp x 115 hp = 230 horsepower) 
2) 33ft with Top Canvas and Semi Cabin (Twins Engines 200 hp x 200 hp = 400 horsepower)
3) 35ft with Top Canvas and Semi Cabin (Twins Engines 200 hp x 200 hp = 400 horsepower)

*Price depends on which location of island.